VaporMan 125 ® Manifold Vaporizer System
VaporMan 125® Manifold Vaporizer System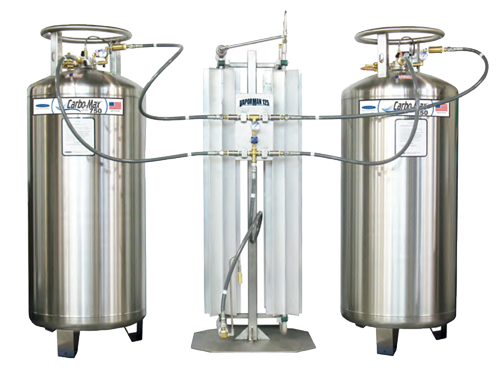 Compact design, less than 2-1/2 square feet and 4 feet tall
Cost effective, compared to larger traditional ambient vaporizers
Easy to attach to bulk CO2 tanks using the manifold connections
Large water parks, for pH control
Large sports arenas, such as professional and college football stadiums
The VaporMan 125® Manifold Vaporizer System is a compact modular vaporizer used in conjunction with the Carbo-Max® Bulk CO2 tanks and CO2 configured Perma-Cyl® MicroBulk Storage System tanks to provide warm CO2 gas to the point of use. It enhances the high flow from the tank's internal vaporizers and provides attachment points to connect either a single tank, or multiple manifold tanks.
Serv-O-Tek's high flow CO2 tanks utilize internal vaporization coils to support pressure maintenance to achieve flows ranging fro 40-125 lb/hr to the VaporMan 125® system.
The VaporMan 125® kit comes with two vaporizers (one series and one parallel), a manifold for connecting the tanks, a stand, hoses, and all of the fittings needed to manifold the tanks. The CO2 tanks are not included in the kit.
Corrosion Resistant Coating
GREAT FOR SWIMMING POOLS!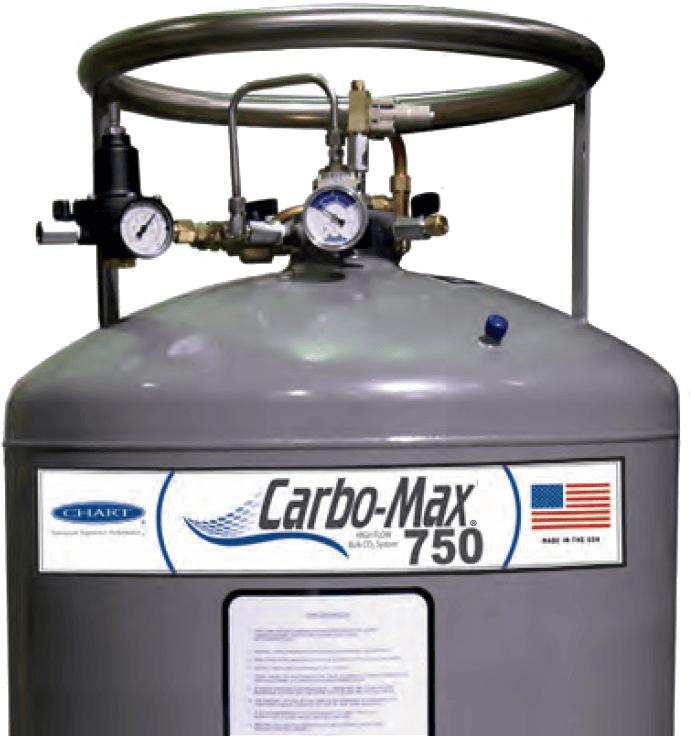 Add Corrosion Resistant Coating to your Bulk CO2 system to protect your equipment from harsh weather. The Corrosion Resistant Coating system consists of one coat of primer and two coats of quick dry enamel with Xylene reducer on sandblasted-finished-stainless steel.
Advantages of Corrosion Resistant Coating
Advantages of Corrosion Resistant Coating
Corrosion inhibition
Heat resistance
Humidity resistance
Weatherability
Low temperature flexibility
Fluid resistance
Impact resistance