AX60 & AX60+ Gas Detectors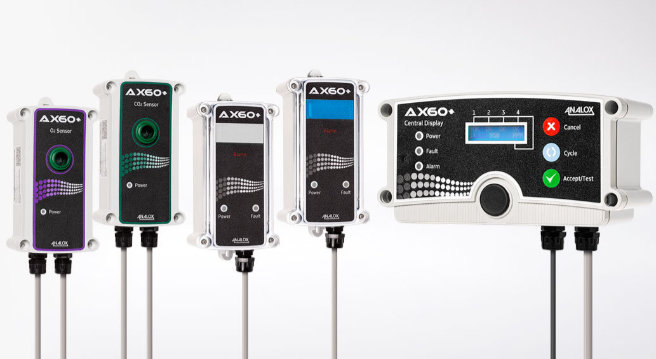 Serv-O-Tek offers the AX60+ Multi Gas Detector – a simple, ready to install, cost-effective gas safety monitor.
The wall mount unit has a central display and available sensors for carbon dioxide (CO2), oxygen (O2) or a combination of both gases. The modular design also enables the customer to select from 1-4 sensors, making it flexible to suit your site.
System alarm setpoints are either:
USA regulations (OSHA, NBIC, NFPA and IFC) :
TWA – 5000ppm (0.5%)
AL1 – 5000ppm (0.5%)
AL2 – 15000ppm (1.5%)
AL3 – 30000ppm (3%)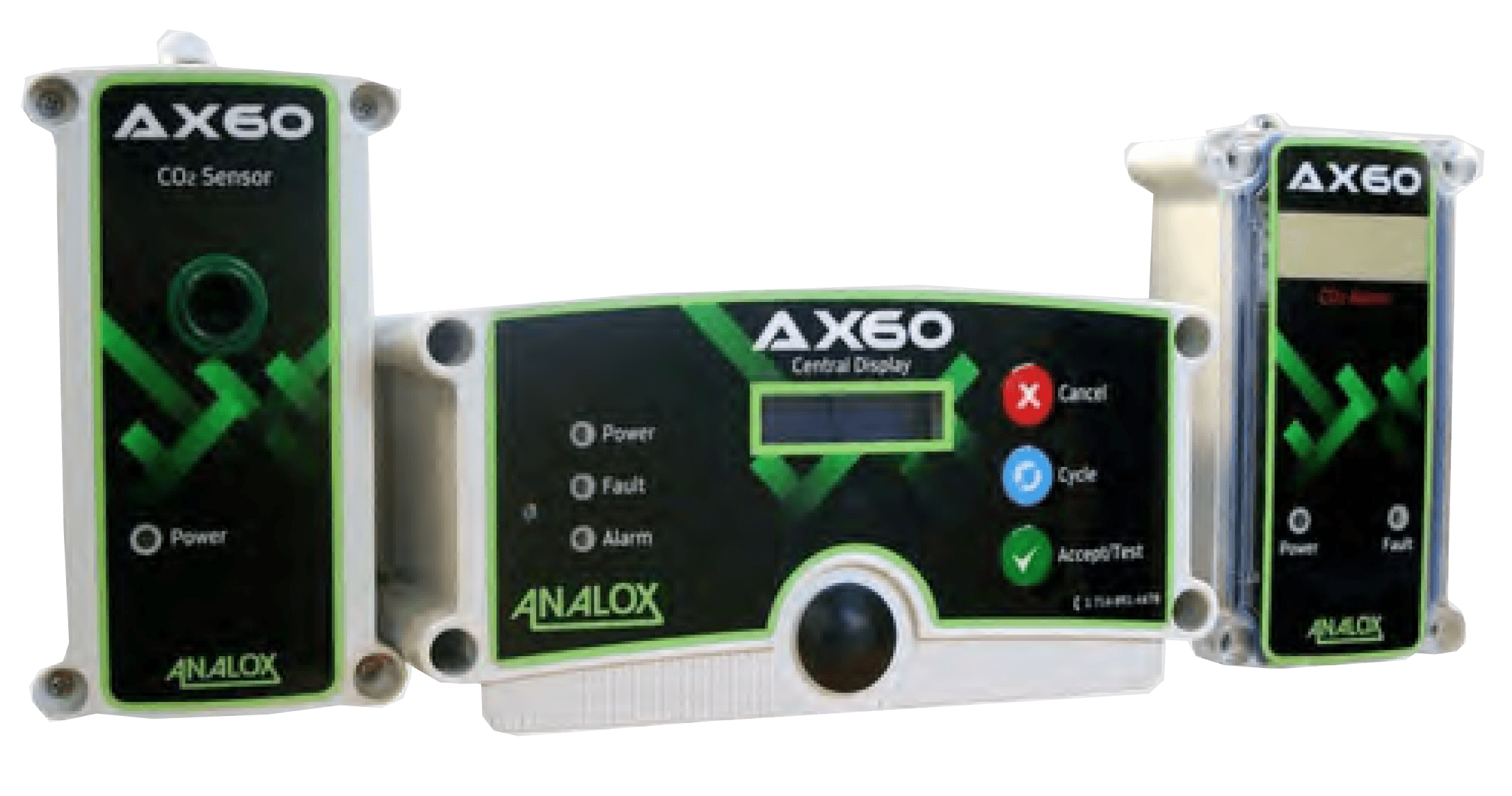 Same CO2 detector as A50, but modular
One central unit, up to 4 CO2 sensors and 8 strobe repeaters (max of 4/sensor) for monitoring in remote areas
5 year system warranty
Accessories such as sensor protective guard, sensor splash guard, manager's office beacon and junction box mounting kit
*Approved for Mcdonald's sites